Participation
This documentary resource provides a description of the characteristics and the wording of the rules of the 2023 Bourstad Challenge. This section deals with the different aspects of participation: type of participants, identity of participants, limits on participation,. ..
Publication date: January 18, 2023
The 2023 Bourstad Challenge is a financial education activity managed by the Center for Interuniversity Research and Analysis of Organizations (CIRANO). CIRANO's partners for the Bourstad Program are:
This documentary resource in PDF format.
Project Manager

Platinum Pertner

Gold Partners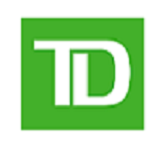 Silver Partners